Vocabulary Builder Course
Many a time we think about how to improve our vocabulary but at the end of the day we do little to improve our vocabulary significantly. We have taken an initiative to force you to learn vocabulary. Our online Vocabulary Builder Service (VBS) gives you an opportunity to earn while you learn. All you need to do is subscribe to VBS worth Rs. 300 (for 2 years, which is less than the cost of a Pizza!!!). You will be receiving ten words on your mobile and E-mail on daily basis.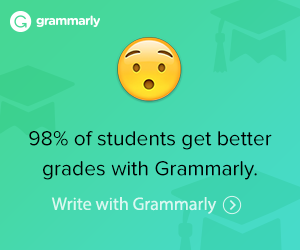 The vocabulary test will be conducted on weekly basis. All the subscribers will be eligible to write test. All the questions in test will be directly from the words which were sent to you on your mobile and email. All India Rank will be given to all the test takers.
The first three rankers in each test will be awarded as follows:
Rank 1: Rs. 1000
Rank 2: Rs. 500
Rank 3: Rs. 200
Please note that all the questions will be asked from the words which were sent to you on your mobile and email. So if you learn all the words you stand a decent chance to earn more than you have invested.
Start referring this opportunity to all your friends. You will be getting Rs. 100 on each referral. For e.g. if five of your friends subscribe to VBS (from your reference) then you will get Rs. 500.
Why should you join this Programme
Your Investment: Rs. 300
Your Expected Return in Two Years:
No of words you will learn = 7300 ( Just think: Despite having Oxford Dictionary and 24*7 Internet connection how many words you have learnt in last two years)
Your income from referral = Rs. 24,000 (Assuming you can refer this to 10 friends in a month: And it is easy and practical as you have hundreds of friends on your yahoo, Gmail, Facebook, Ibibo, and other networking sites).
Income from Tests' Performance: Rs. 3400 (Assuming you are learning all words sincerely as all the questions in the tests will from the sent words only, (1000*2 + 500*2 + 100*2 i. e. you will come 1st, 2nd and 3rd twice in two years))
Your Expected Total Income =  Rs. 27,400 + 7300 Words + Confidence you will be getting from learning these words and money + When these words help you in real life
No bank or investment will ever pay you for an investment of Rs. 300.
Now you yourself decide what could be the better option than this to learn words with an extraordinary income.
For more details contact us on ectdetails@gmail.com.