English being the official language is used all over the world. The language of communication, language most understood and learned throughout the world is English. It is the fact, in every race of life you come to a conclusion, that without knowing English you cannot move even few steps ahead. One should have grip on English as it has got prime importance.
Not surprisingly, the students face many difficulties in usage of correct grammar and their application. It is not the stuff you cannot understand or grab. It is just the matter of right understanding and implementation of the syntax and grammar. Yes, it is necessary to get acknowledged fully with English language. Because it is the part of the syllabus nearly in all parts of the world. The entrance tests have English as a compulsory subject. Students who wish to get through easily must be best at the English language.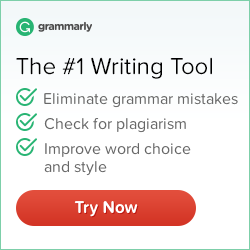 What are the difficulties student faces in learning English?
There are countless books found everywhere as a guide to be best at English. But the problem is,
How to make use of these books in a right way?
What are the books to be studied in order to have command in English?
What are the necessary things to be learned and go through?
What are the things of least importance?
What kind of stuff is to be neglected because of less importance?
What should be the schedule?
How much time should be given daily?
You may have a lot of queries regarding this in addition to the questions mentioned above. To solve your problems and ensure a better understanding and learning of English we have something. We have prepared 30 session course- a quick learning session. It ensures the provision of sufficient knowledge of English grammar. Following are the salient features of this course:
It contains knowledge of rules and regulations and their application without going into unnecessary details.
All tutorials are detailed and beneficial with hundreds of interactive exercises.
In-depth tutorials are intended to polish your skills and abilities.
Make sure to spend 90-120 minutes daily on self-study. As self-study is insurance for better learning.
The teaching and conveying method is so simple but effective.
We have hired experts to guide and help you out. You can have an easy access to them for consultation.
Experts are there for you 24/7. Get your problems solved in a way you want.
You are allowed to have instant chats with the experts also. Get rid of your conflicts and confusions quickly.
Yes, everyone takes step towards the institute which gives the best in every aspect. The quality and the cost should be attractive. Here it is. You get the quality with the cost you can easily afford.
Our main concern is what are you getting from us? Are we succeeding in giving all what we are supposed to? In this regard we make a report, better say it a progress report. For every student a separate report is made which shows the graph of its performance. It will help you to evaluate yourself also.
Get the experts' help on telephone also.
In short we are here to meet all the needs of yours. Go for it and get the maximum of it.