Digital Marketing Course from a Govt. Approved Training Institute
Recognized by the Govt. of India

60 Modules & 20 Certifications
Next Online Batch Starting in
Being the only government recognized training institute, ECT offers digital marketing course with a scholarship option to all talented students who can't afford the full course fee. Realize your potential with the financial assistance and support from the best digital marketing training institute in India. 
What is the procedure to avail an ECT Scholarship?
Fill in the form and we will get in touch with you for a written test at your convenient time. It is an online test that you can take from your home. The amount of scholarship can vary between INR 2,000 to 10,000 depending on your score in the written test.
Fill the form to apply for a Scholarship –>
Get Trained by the CEO of a Digital Marketing Agency
Saket Kumar Singh
Founder & CEO, SixPL
Saket is the Founder and CEO of SixPL, a leading digital marketing company in India. He has generated a revenue of more than $60m through innovative digital and content marketing initiatives for 1000+ clients across the globe. His clientele includes leading names such as Tech Mahindra, NIIT Technologies, Oyo Rooms, Exide Life Insurance, etc.
Saket began his entrepreneurial journey as a freelance writer. He has worked as a ghostwriter for top CEOs of India. His articles have been published in several international publications such as Forbes, HuffPost, etc.
Saket holds an MBA from FORE School of Management and B.Tech. (ECE) from GGS IP University, Delhi. 
Become a Digital Marketing Expert in 3 Steps!
Digital Marketing Beginner
It is a new beginning. Learn all the basic concepts of digital marketing. Get started to stay ahead.
Digital Marketing Professional
Be a pro digital marketer. Handle digital marketing projects with confidence. Be a certified Digital Marketing Specialist. 
Digital Marketing Expert
Be among the top 1% digital marketing professionals. Learn the most advanced concepts of Digital Marketing.
Earn 20 Digital Marketing Certifications!
Google Certifications
Google Ads Search Certification
Google Ads Display Certification
Google Ads Video Certification
Shopping Ads Certification
Google Ads Measurement Certification
Google My Business Achievement
Google Analytics Individual Certification
Facebook Certification
8. Facebook Certified Digital Marketing Associate 
Amazon Certification
9. Amazon Trained E-Commerce Specialist
Hubspot Certification
10. Content Marketing Professional
11. Inbound Marketing Professional
12. Email Marketing Professional
13. Social Media Professional
SEMRUSH Certification
14. Technical SEO Certification
ECT Certification
15. ECT Certified Google Ads Specialist
16. ECT Certified SEO Specialist
17. ECT Certified Social Media Specialist
18. ECT Certified Website Developer
19. ECT Certified Digital Marketing Professional
SixPL Certification
20. Digital Marketing Intern
A Penny Saved is a Penny Earned
Most Affordable Digital Marketing Course in the Industry
Our digital marketing course doesn't cost you a bomb. And it shouldn't. Why to pay for something you will never use? Many digital marketing training institutes charge a hefty price for unnecessary stuff like, digital marketing tools, extra training hours, useless specializations, etc. While these accessories make the course look attractive, the unusually high costs hardly add any value to you. 
Invest your hard earned money wisely.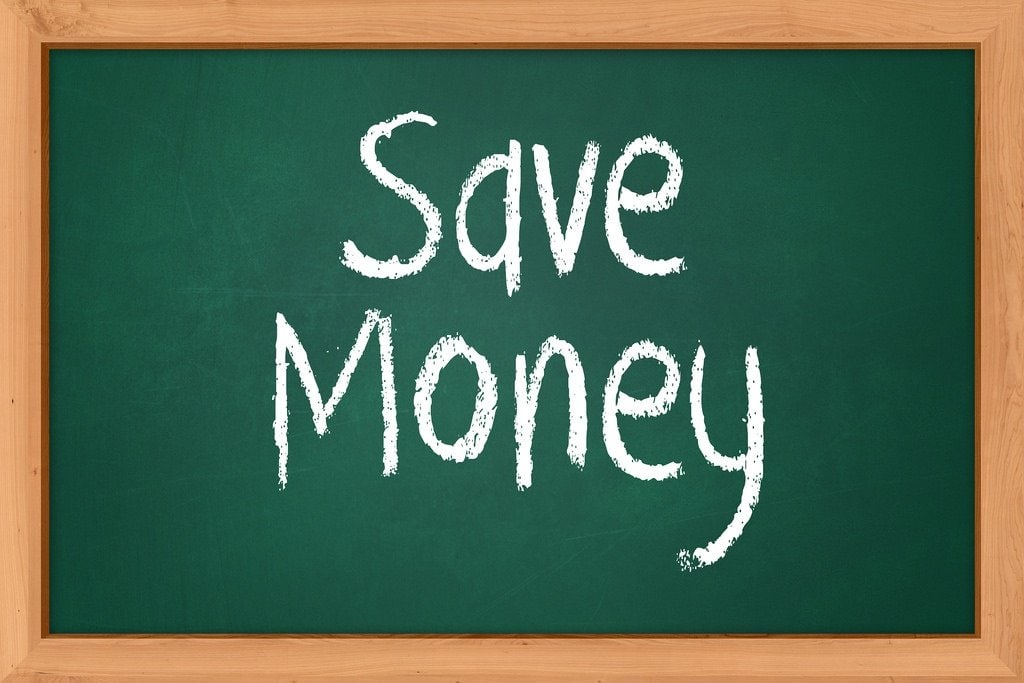 Join the most Comprehensive Digital Marketing Course
Start from scratch and become a master in the field of digital marketing. Learn new concepts, apply them on real projects and learn from the campaign performance and feedback from your mentor. Whether you are a working professional or a fresh graduate, our 60 modules ensures after completion of course, you can handle all types of projects.
Excel in the field of digital marketing with 60 modules
Level 1 – Digital Marketing Beginner
It is a new beginning! Get started to stay ahead!
Introduction to Digital Marketing
Creating a Free Blog/Website
Google My Business - Google Maps Listing
Fundamentals of Content Marketing
Key Terms used in Digital Marketing
Fundamental Concepts of Blogging
Social Media Marketing for Beginners
E-Commerce Marketing for Beginners
Basics of Search Engine Optimization
Graphic Designing for Digital Marketing
Basics of Affiliate Marketing
Basics of Email Marketing
Getting Started with Google Ads
Basics of Google Analytics
Basics of Google Webmasters/Search Console
Level 2 – Digital Marketing Professional
The Journey of your success is half completed! It is time to push past your limits to achieve your goals
Website Designing & Development in WordPress
Amazon Trained E-Commerce Specialist
Online Reputation Management
Advanced Search Engine Optimization
Advanced Content Marketing
Advanced Inbound Marketing
Advance Concepts of Google Ads
Advance Concepts of Social Media Marketing
Advanced Affiliate Marketing
Domain Management, Web Hosting, and Server Configurations
Level 3 – Digital Marketing Expert
Congratulations! You are now among the top 10% digital marketers across the globe. Let's aim to be in the top 1%.
Advance Concept of Social Analytics Tools
How to Get Digital Marketing Jobs
Advanced Google Analytics
Conversion Rate Optimization
Monetize Your Digital Marketing Skills
Advanced Search Console/Google Webmasters Tool
Digital Marketing Course Fee – INR 30,000
Learn Digital Marketing the Best Way!
Whether you want to learn a specific module or the everything in digital marketing, we have got you covered.
Choose the best suitable course for you

Advance Digital Marketing Course
Most comprehensive digital marketing course in the industry. It covers everything that you need to become an expert digital marketer.

Advance SEO Course
Start from scratch and learn the most advanced concepts of SEO. The course encompasses everything needed to rank a website on top of search engines.

Advance SMO Course
Learn the secret of developing and engaging millions of followers on various social media platforms. Become next generation social media expert.

Advance Google Ads Course
Become a Google Certified Digital Marketing Experts. Learn the nuances of Google Ads and deliver maximum ROI on digital marketing ad spends.

Advance Email Marketing Course
Become a Hubspot certified Email Marketing Expert and build direct relationships with millions of users.

Advance Affiliate Marketing Course
Learn to build a promising online business from scratch and generate a strong passive income stream through affiliate marketing.
Make Money while You Sleep
Sell your ideas, products, & services to a global audience. Start with zero investment and generate huge wealth through affiliate and digital marketing techniques. Work from the comfort of your home and at a place & time of your choice to earn more than INR 5 lakh per month. Our special module on "Monetize Your Digital Marketing Skills' reveals on how to choose a niche and build an immensely profitable online business. The module discusses the lesser known ways to build multiple passive income streams along with a full-time job. 
Now is the best time to start making money!
Frequently Asked Questions (FAQ)
What is the best Digital Marketing Course?
ECT Digital Marketing Course is the most comprehensive and the best digital marketing course in the industry because it is recognized by the Government of India and offers 20 certifications and 60 modules. Also, you will get trained by the best trainer in the industry and work on live projects.
What is the Duration of Digital Marketing Course?
The Duration of Digital Marketing Course in 4.5 months that includes 3 months of classroom training and 1.5 months of internship.
What are the fees for Digital Marketing Course?
Our Digital marketing Course fee is INR 30,000 that includes 18% GST.
What is the Digital Marketing Course all about?
A digital marketing course is a classroom or online training program that teaches you the concepts of digital marketing and helps you get certified. The course helps you get better jobs and fetch a higher salary package. A typical digital marketing course will cover, search engine optimization (SEO), search engine marketing (PPC), social media marketing (SMM), social media optimization (SMO), affiliate marketing, content marketing, email marketing, etc. ECT Digital Marketing Course is the best in the industry that offers 20 certifications, 60 Modules, Paid Internship, Govt Scholarship, and 100% placement assistance to its students.
Does Digital Marketing need coding?
No. Digital marketing doesn't need coding skills. You have enough tools at your disposal that you can use to achieve your marketing goals and grow your business. Also, almost all the tools in digital marketing are out of box which means you can use it without spending time in learning them.
Is Digital Marketing a Good Career in 2020?
Since digital marketing is the backbone of every growing business today, digital marketing offers a high-growth career opportunity to everyone. If you are a digital marketing expert and understand the nuances of digital marketing, you can quickly grow to managerial positions in the corporate world.
Is Digital Marketing easy?
Digital marketing is easy to learn but difficult to implement and deliver results due to intense competition. You need exposure to practical challenges to understand businesses' expectations from their marketing team. You also need to invest time and stay updated on the latest developments as the digital marketing industry evolves at a fast pace. It is recommended that you spend 50% of your time learning the concepts of digital marketing while remaining 50% in working to deliver results for your business or for your clients.
Is Digital Marketing a Tough Job?
Digital marketing is a creative job. In the beginning of your career, you will find everything repetitive and sometimes it becomes overwhelming. However, once you grow in the field, you will face immense challenges in delivering results due to ever decreasing attention span of the internet users and high competition. If you can find a way to deliver the results despite these challenges, then you will shine in the digital marketing field and digital marketing will be an easy job for you.
Is Digital Marketing Well Paid?
Search Engine Marketing, Social Media Marketing, and Affiliate Marketing offer highly paid jobs in digital marketing. The salary for freshers starts from INR 15,000-INR 30,000. Experienced professionals command a salary of more than INR 1,00,000 per month.
What is the Salary of a Digital Marketing Manager?
The salary of digital marketing managers vary from INR 50,000 to INR 1,50,000 per month depending on the employer and skills & expertise of digital marketing manager.